WHAT'S NEW PAGE!
2017 ended in much sadness for both Vickie and I as we each lost out mothers at the end of the year. With all that comes with these transitions, we decided to make some major changes to our lives in 2018 and moving into 2019. We had planned to make a return trip to Italy in the spring of 2018, but that just didn't get to happen, so instead we did some mini trips during the spring and summer.
Vickie had never been to the coast in California, so we did PCH 1 from the top of California to San Clemente and then home. We saw some incredible country side and I got lots of new painting ideas and Vickie came home with lots of Moon Stones and some sea glass from that trip.
The next big change we made was after doing shows for about 50 years now, we decided not to do any shows during the summer! It was really restful and very strange all at the same time! I spent lots of time in the studio painting and Vickie did the same in her studio creating lots of new jewelry and creating some beautiful Sea Glass Sun Catchers.
We are back to doing shows now that it is fall and I want to invite you all to come out and see what we have been up to in the creative department. All my newest oils are on my originals page, so please check them out! You will see some paintings from our recent trip and my first ever Kauai painting!
Thanks to all of you that support and enjoy our creations and we hope to see you at some of our shows in your area soon!
Thanks,
Alan & Vickie

Cottonwood, AZ 86326
Phone: 928-300-4711
Email: alansart@gmail.com
This is the first Kauai painting I have ever done. We have been going there for 10 or 11 years now and I keep photographing and sketching ideas for paintings but have never gotten anything on canvas.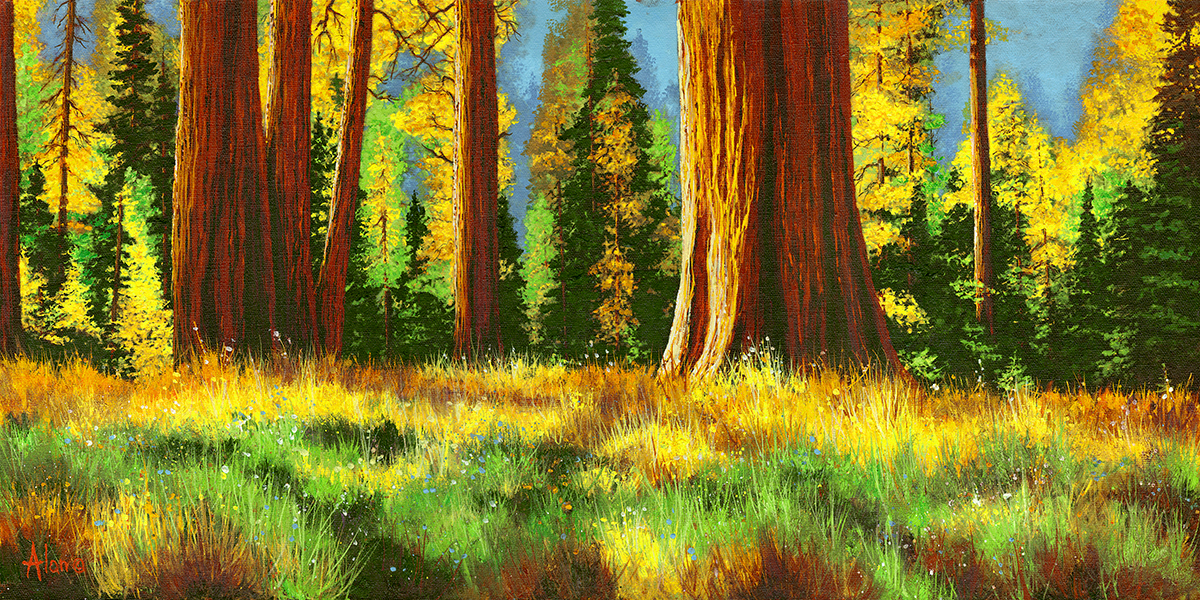 This new painting is from our Califonia trip down the coast. The sequoias are truly one of the greatest things on the planet. To get to wander among these giants is truely life changing!
This new painting was inspired by our incredible monsoon season here in Arizona. I will never get tired of painting this time of the year or just experiencing it! Ever changing clouds, colors and pure drama!
Thanks for stopping by my website!