WHAT'S NEW PAGE!
In the spring of 2019, we returned to Italy again for about 3 weeks! We both just love this country and all the wonders there to see and enjoy! We again hit a few of our favorite places and also went to some towns and parts of Italy that we had not seen before. For me, this always provides lots of wonderful new ideas for paintings and this year was no different. I already have a couple of new paintings done from this trip and have several more scattered around the easel in various stages of completion.
As for Vickie's experience, we spent a lot of time re-evaluating her product line and what she wanted to do for the fall season and the spring shows of 2020. She got a lot of ideas for parts of what she had decided to do and in the fall of 2019, she unveiled her new Crazy Critters! A line of whimsical wall hangings, sculptures and of course, she is still making her sea glass pictures and sun catchers along with the inspirational signs and cards. Be sure to check out her website in early 2020 to see all her new things!
We again did not do any shows during the summer! This was really helpful as we spent almost all summer building these new creations for Vickie and the fall shows. This is a joint venture where I am doing all the wood cutting and sanding and the mechanical assembling of the final pieces. Vickie and I are doing all the painting together. Each piece is a one of a kind creation that includes found objects and lots of wonderful bright colors!
Be sure to stop by some of our shows in 2020 to see all the new things we have been up to!
Thanks to all of you that support and enjoy our creations and we hope to see you at some of our shows in your area soon!
Thanks,
Alan & Vickie

Cottonwood, AZ 86326
Phone: 928-300-4711
Email: alansart@gmail.com
This is the first Kauai painting I have ever done. We have been going there for 10 or 11 years now and I keep photographing and sketching ideas for paintings but have never gotten anything on canvas.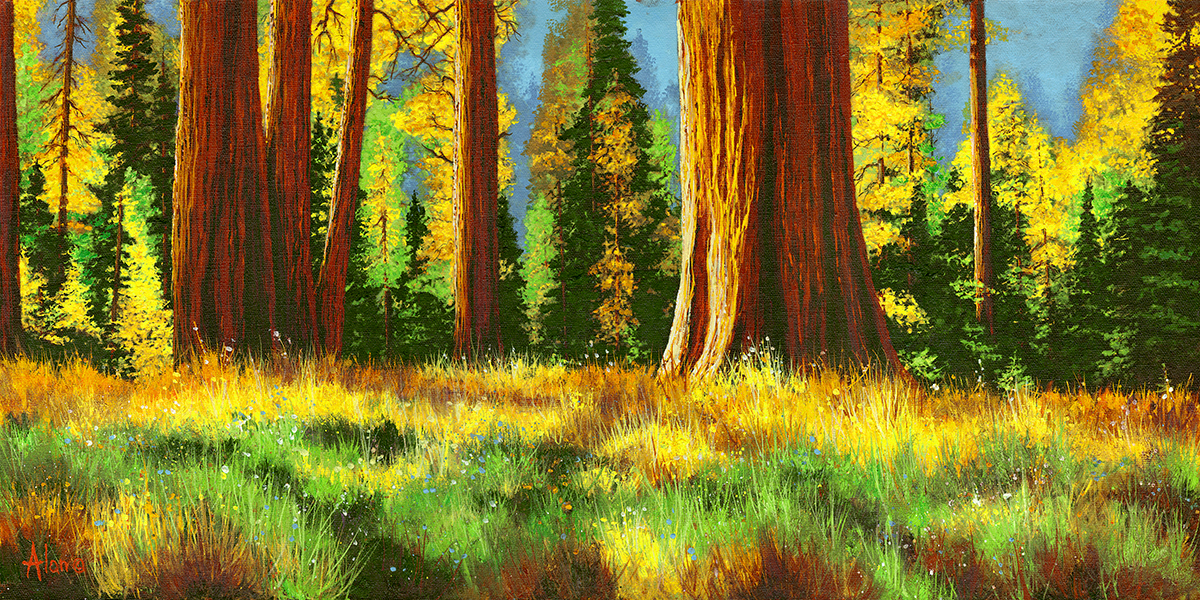 This new painting is from our Califonia trip down the coast. The sequoias are truly one of the greatest things on the planet. To get to wander among these giants is truely life changing!
This new painting was inspired by our incredible monsoon season here in Arizona. I will never get tired of painting this time of the year or just experiencing it! Ever changing clouds, colors and pure drama!
Thanks for stopping by my website!